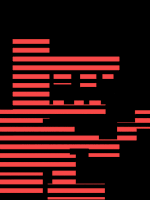 Old Man Consequences is a character from FNAF World and an antagonist in Ultimate Custom Night.
Gameplay
"Better catch a fish." - The character description.
Use the C button to catch a fish when his mini game appears, otherwise he will lock your monitor for a short time.
As well as this minigame, there is an easter egg involving Old Man Consequences. Setting him to 1 and catching the fish sends you to the Drowning screen from FNaF world, where the player, in the shape of Freddy from World, will appear in the 4th level of the Flipside, while a droning noise can be heard in the background. There you can talk to OMC, who says "Come and sit with me a while. Leave the demon to his demons. Rest your own soul. There is nothing else." The only way to exit is to drown in the Lake, which crashes the game.
Gallery
External Link